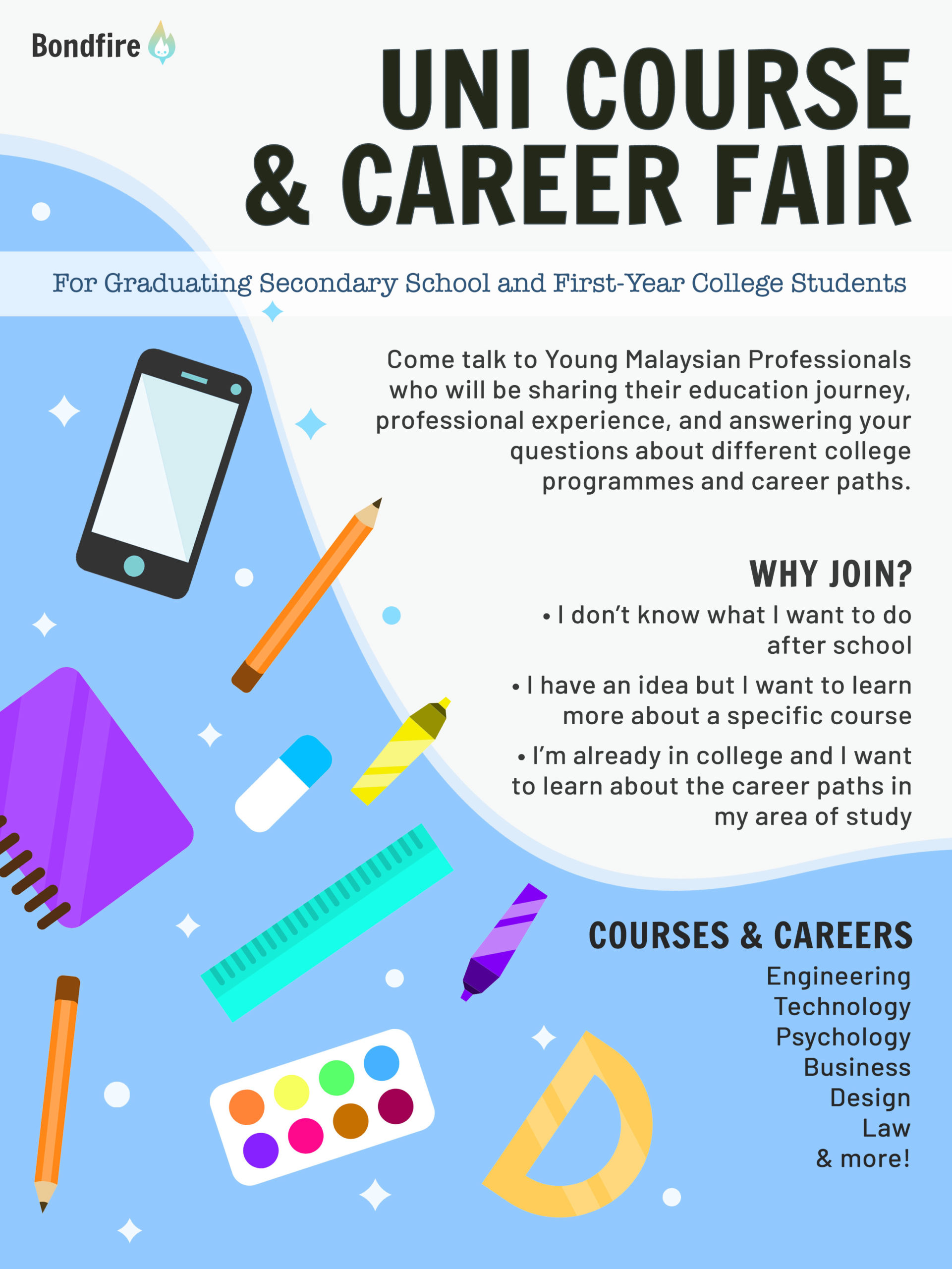 University Course & Career Fair
The College Major & Career Fair is for students who are graduating secondary school and are still exploring different tertiary education options, as well as for those who are curious to learn more about a specific career path. Participants will have the chance to learn about different college majors and gain career insights from young professionals with backgrounds in Science, Technology, Engineering, Art/Business, and Mathematics.
The speakers will be sharing their educational journey, career insights, and answering your questions. This virtual fair will be hosted on Zoom. It will run for 1 and a half hours; which will be split into 25-minute sessions during which you can hear from and ask questions about a specific major/career path. There will be 3 sessions in total, so you may explore up to 3 different majors/career paths during the event.
Register below!